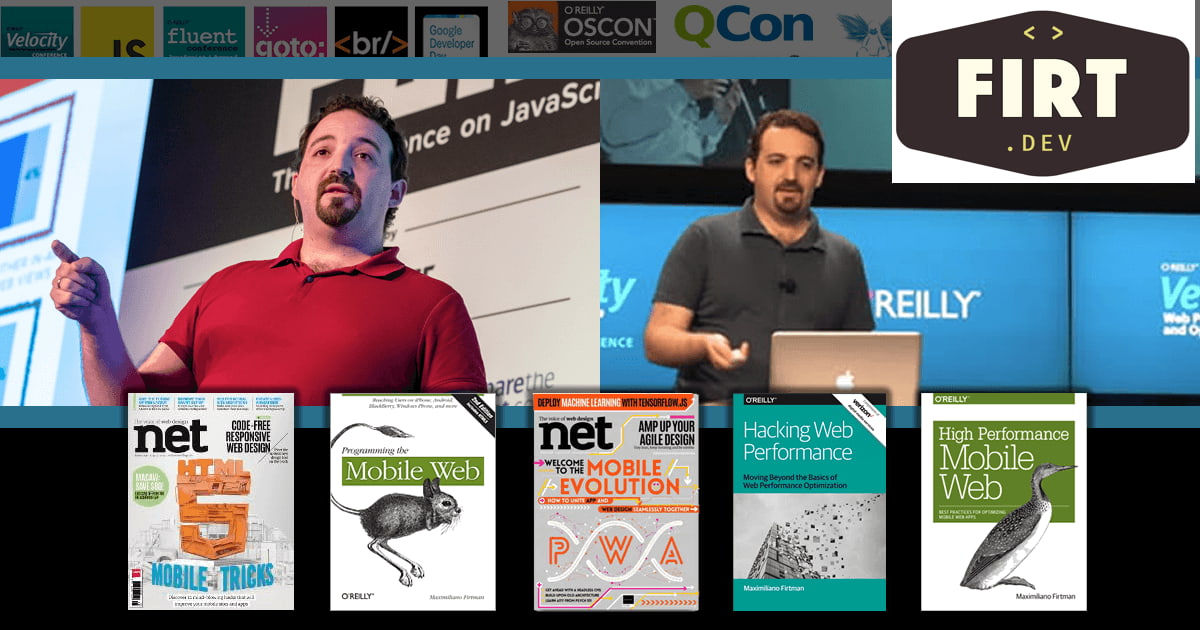 I'm an independent mobile+web developer, consultant, author, professor and speaker. I've been doing website since 1996 and mobile apps since 2001 (yes, you read it right, mobile in 2001 😉). I'm based in Buenos Aires, Argentina 🇦🇷 but if there is no pandemic you will probably find me on a plane.
I've authored 12 books with 13 translations available. I've delivered sessions as speaker at more than 150 conferences in +50 countries and taught hundreds of workshops training thousands of developers around the world.
You can find me on twitter @firt.
I'm open for consulting, speaking and training in case you or your company needs technical knowledge on mobile app (native, web and PWA), web performance or JavaScript development in general (from HTML to React or Angular). You can contact me at hi@firt.dev.
Read more about my projects in my personal website.